Experienced, enthusiastic and knowledgeable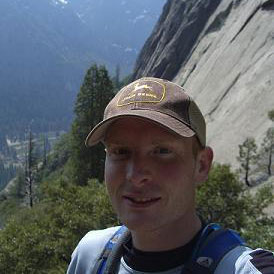 I have been interested in reptiles as long as I can remember and have kept many species over the years from Garter Snakes to Plumed Basilisk. Now I keep and breed Woma Pythons, my favourite snakes (can't explain why). If I had the time and space I would love to keep Aldabra Giant Tortoises.
I have travelled to many places to see reptiles in the wild including Australia, New Zealand and Sri Lanka to name a few.
I have worked in the reptile business since I left school in 1996 (with just a short break to go travelling). In 2007 I took the opportunity to set up Evolution Reptiles online shop, with the goal of opening my own shop. I opened my Oxford shop in October 2010 and moved to the shop Kidlington in 2015.
After growing weeds in my polytunnel at home to feed the shop animals I decided to grow more and sell them. Every animal deserves a great diet and it's really hard to get the right stuff! Now I have two polytunnels and can supply a healthy diet to everybody's tortoises and dragons!
I am a very keen road cyclist, riding whenever I have some spare time (very rare these days). I have competed in many road and mountain bike races in the past and hope to again soon.
I now have a great team around me, who to be honest do most of the work!
My aim is to improve the standard of welfare for the reptiles that we keep as pets.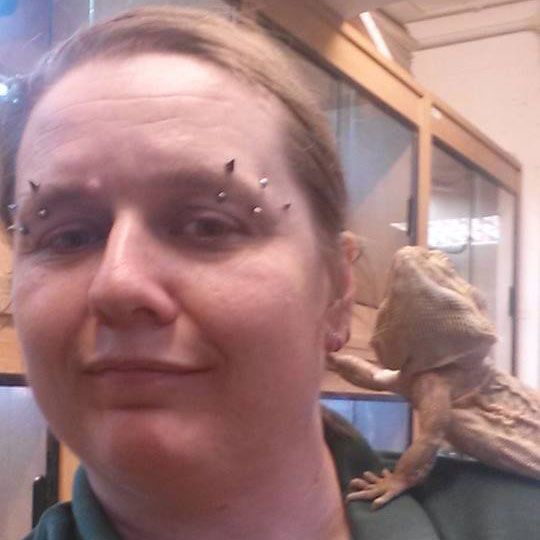 Andy Slaymaker
Reptile Expert
I've always loved reptiles, but they're one of the few pets I never kept as a child – I had to wait until I got my own house!
I've kept a lot of the usual small pets; gerbils, rats, mice, rabbits, ferrets, and tropical fish as well as cats and dogs. Working as a veterinary nurse for six years gave me an enormous amount of experience caring for these creatures, as well a desire to help people learn to care for their pets.
After working for another reptile specialist for five years I joined the Evolution team in August 2012, and will hopefully be here for quite some time yet! We want to give the best information to our customers so that their animals can live long and happy lives, and they can enjoy keeping them without worry. We're always available to advise and help; there's always something new to learn, and just talking about the various different ways of doing things can spark new ideas that improve the quality of life for all our pets.
When I'm not at work I can usually be found looking after my own reptile collection, creating my wildlife garden, chasing the chickens out of the vegetable patch, or training and showing my dogs. I love going to heavy metal gigs, although these days I'm far too busy to go to as many as I used to!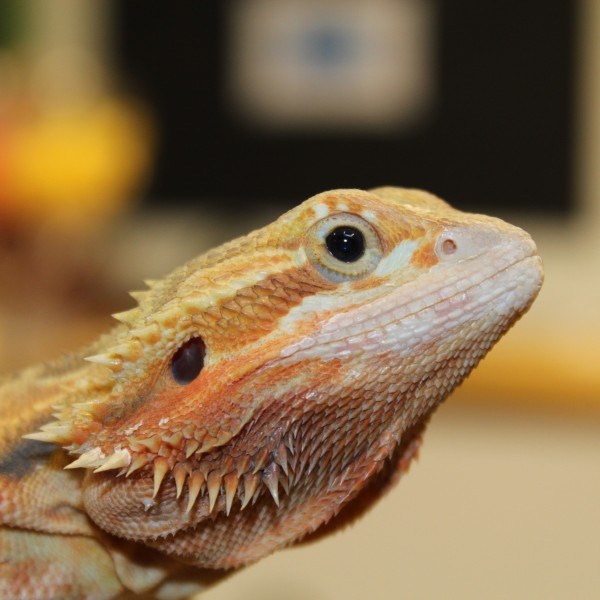 I've always been a fan of reptiles ever since I was a small child and first set eyes on an iguana. There was something about there scaley features that spiked my interests. 
My interest grew more and more after owning my own reptiles, I started with one crested gecko and grew obsessed with all the facts there are about them. I then went on to having 1 crested gecko, 2 Grey tree frogs, 1 bearded dragon, 4 leopard geckos, 1 gargoyle gecko, 1 African fat-tail, one giant albino African land snail, 1 giant Asian preying mantis. As the collection grew the knowledge did too.
Whilst having a passion for reptiles I also have a massive passion in photography which works out well working for evolution as I get to share all of my images with you guys. I also do special events for friends and family on the side. There's just something about capturing one moment in time that excites me.